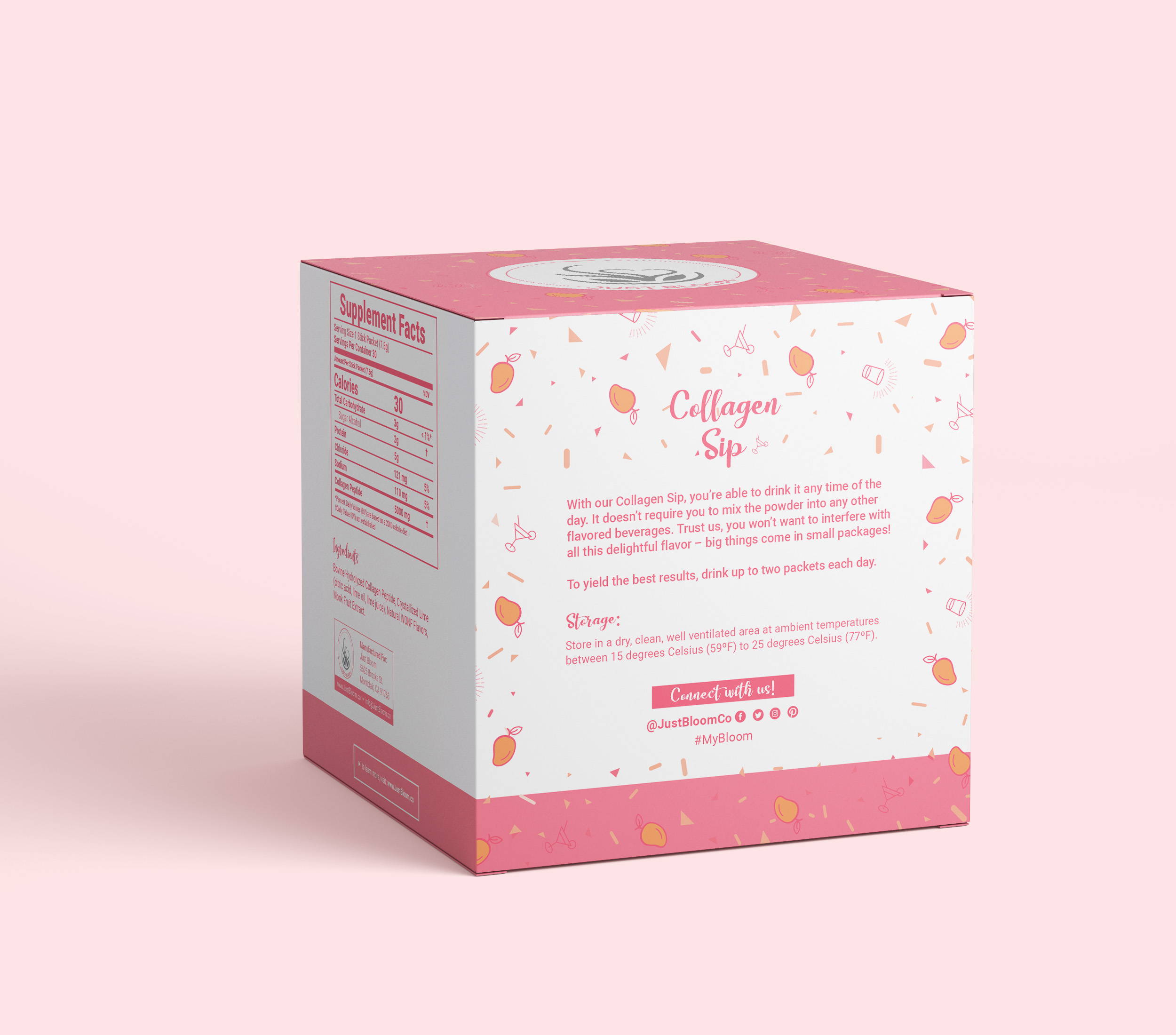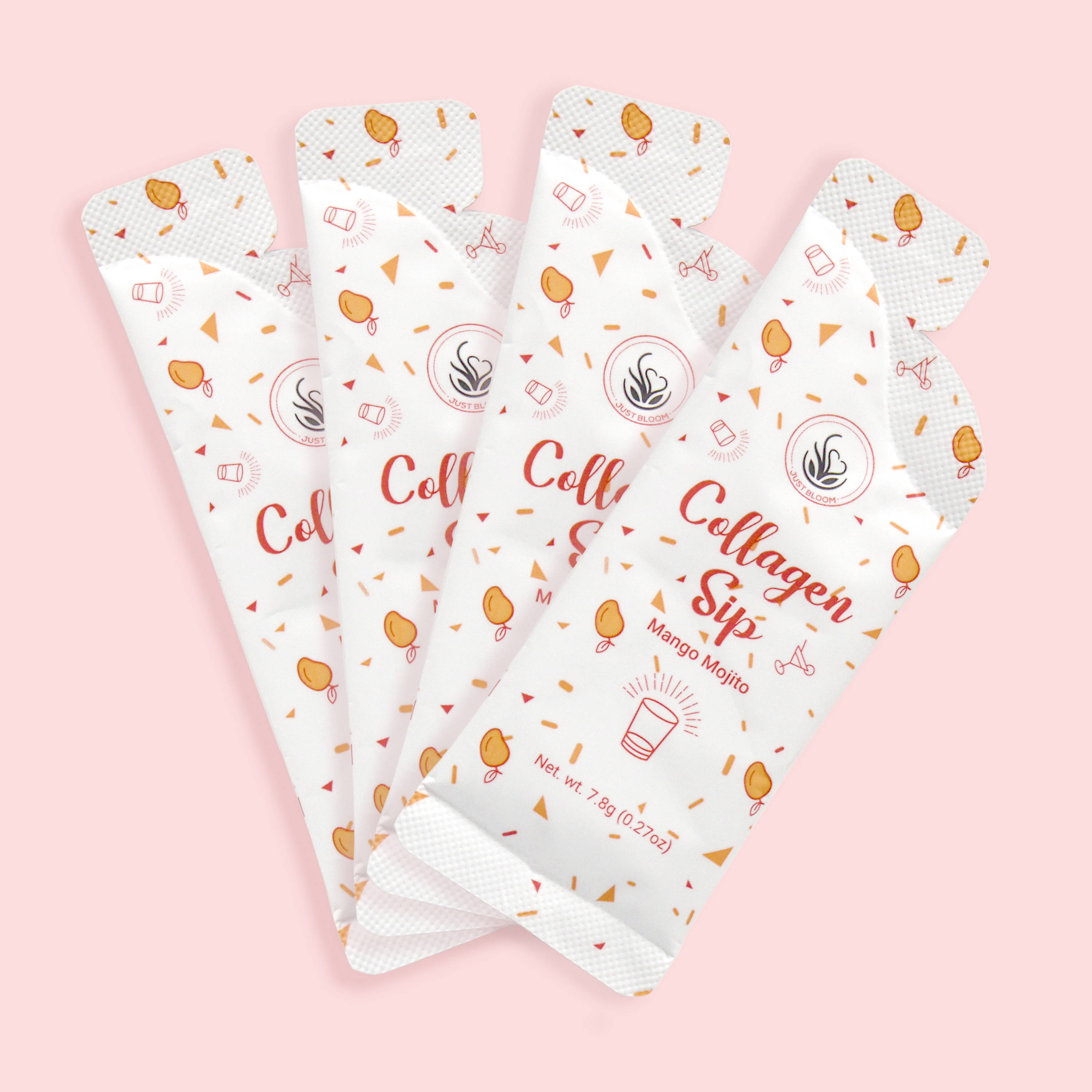 COLLAGEN PEPTIDES
Just Bloom's Collagen Sip is designed to help you become the best version of yourself. Mix collagen into your daily routine and achieve your beauty goals.
Free shipping on ALL U.S. orders.
Collagen is a protein found in the bones, joints, tendons, skin, hair and nails. After the age of 25 our body's natural collagen production begins to decline. Supplementing with collagen gives you the ability to maintain a youthful appearance.
Beyond improving your skin, collagen is great for strengthening your hair and nails. Hair and nails are made up of protein. And collagen is the most prevalent type of protein in the human body. Supplementing the amount of collagen you naturally produce will promote stronger, healthier hair and nails.*
The Collagen Sip gives you 5 grams of collagen every time you drink up. There are also scientific studies that suggest collagen is great for lowering cholesterol. It has also been found to contain anti-inflammatory properties.
* This statement has not been evaluated Food and Drug Administration. This product is not intended to diagnose, treat, cure, or prevent any disease.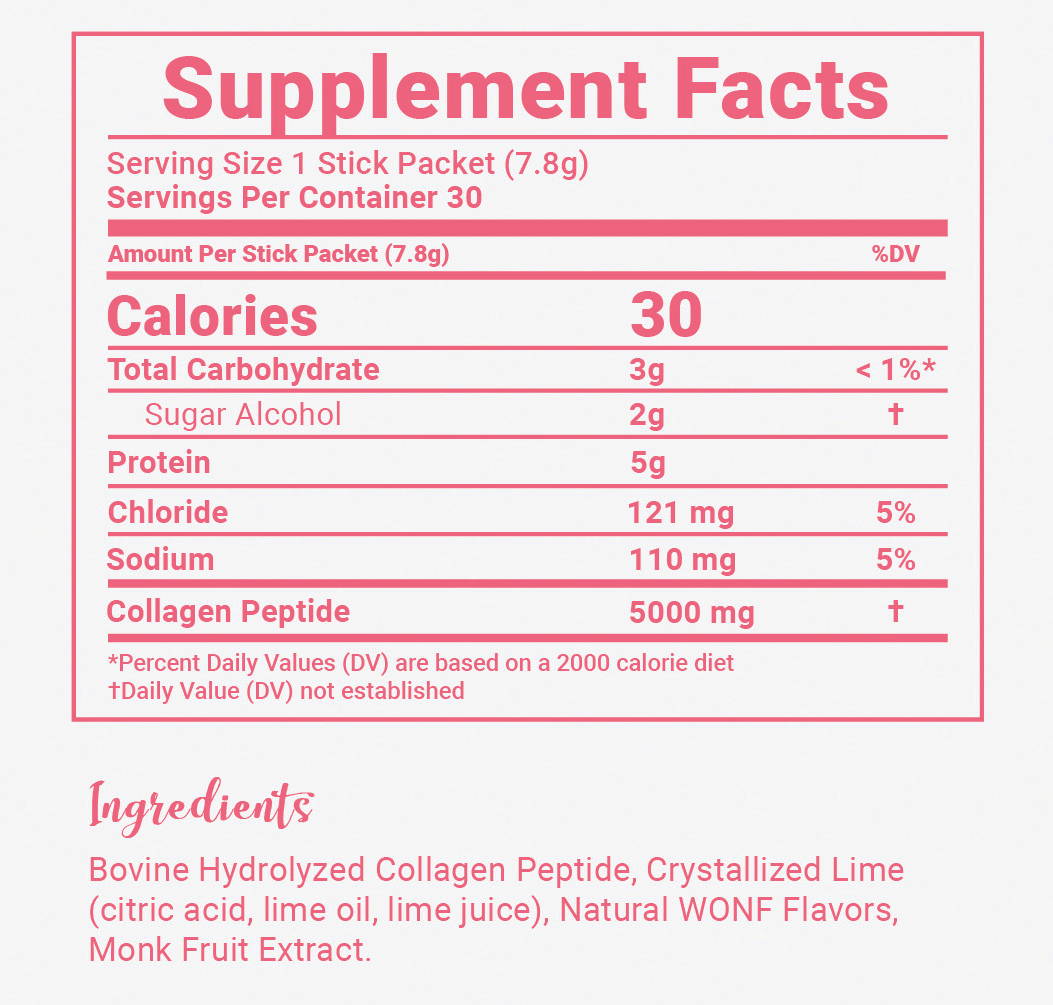 Directions: Add stick pack to 4oz. to 6oz. of water, or to taste. Stir to dissolve. If desired, pour over ice and enjoy.
Storage: A dry, clean, well ventilated area with ambient temperatures between 59°F (15°C) to 77°F (25°C).
Add the Collagen Sip to your smoothies, yogurt, tea, and more!