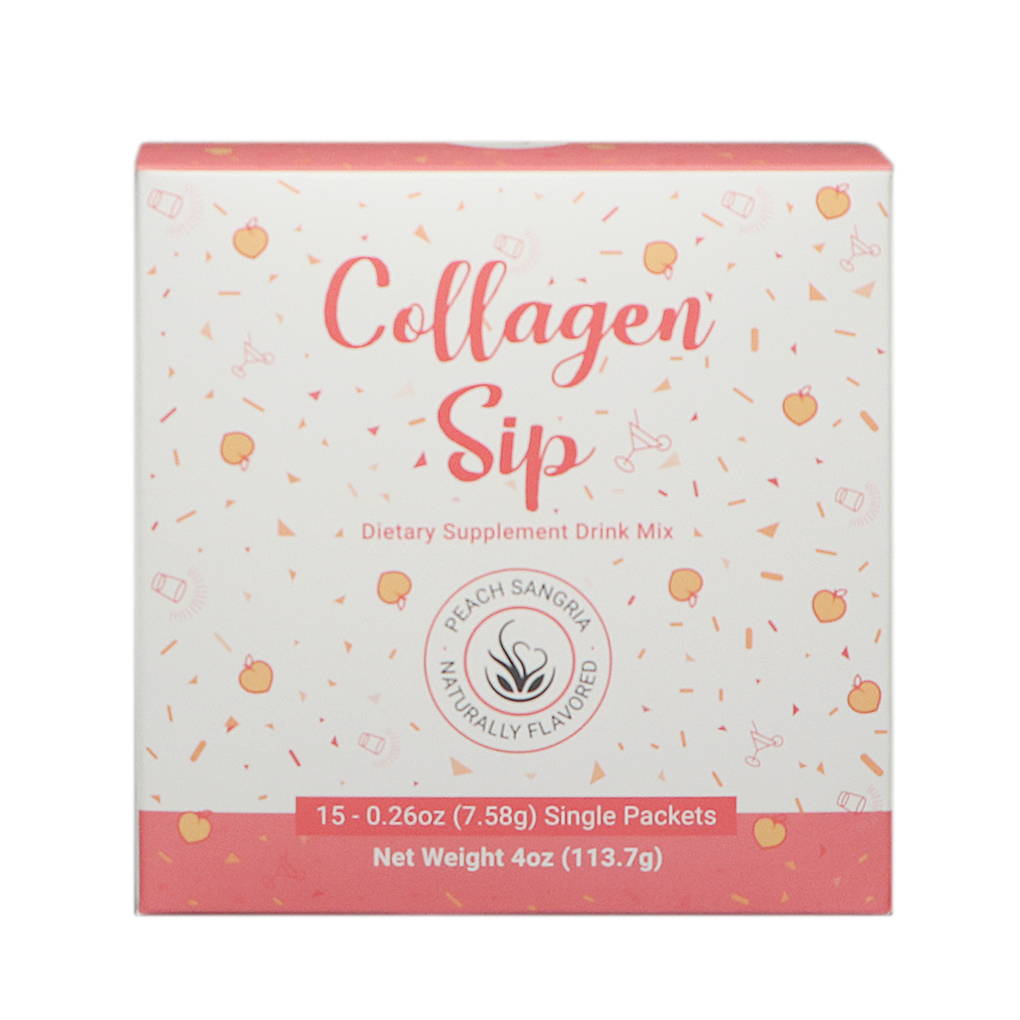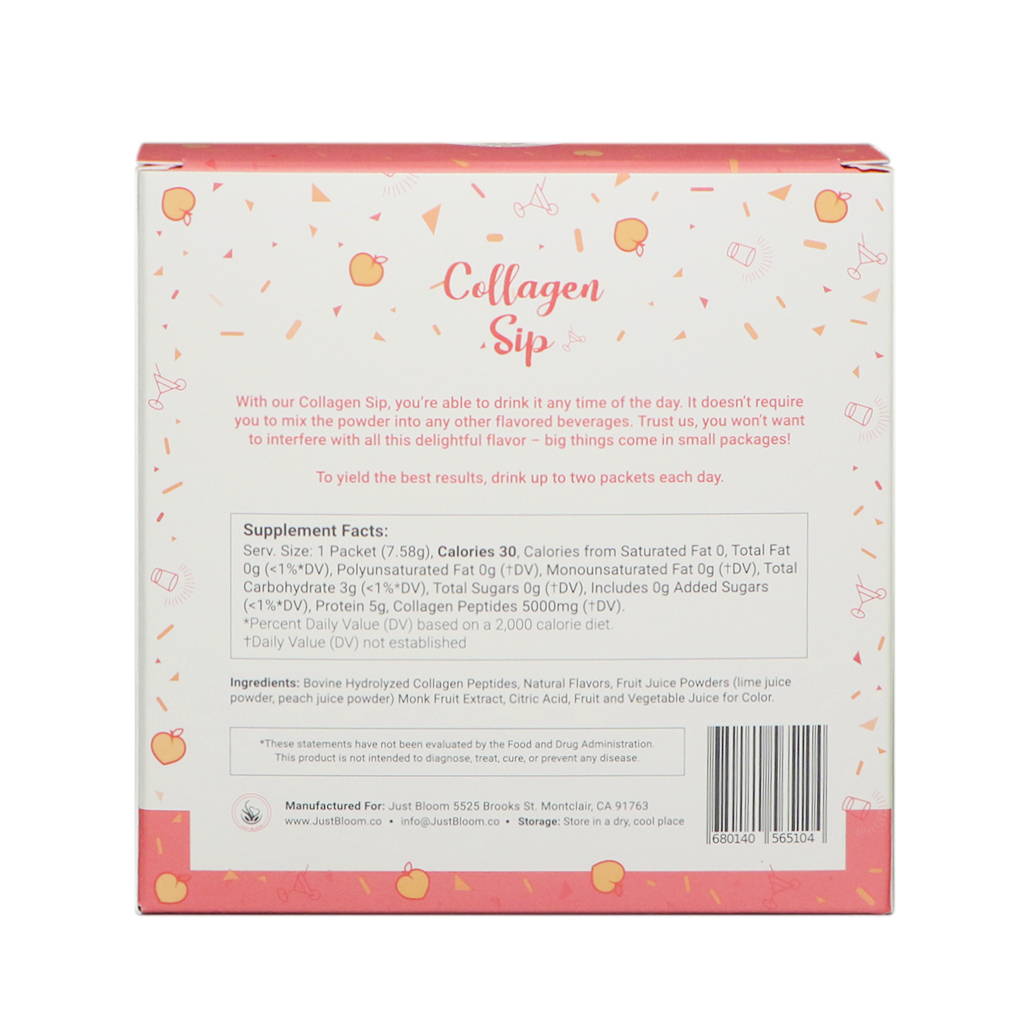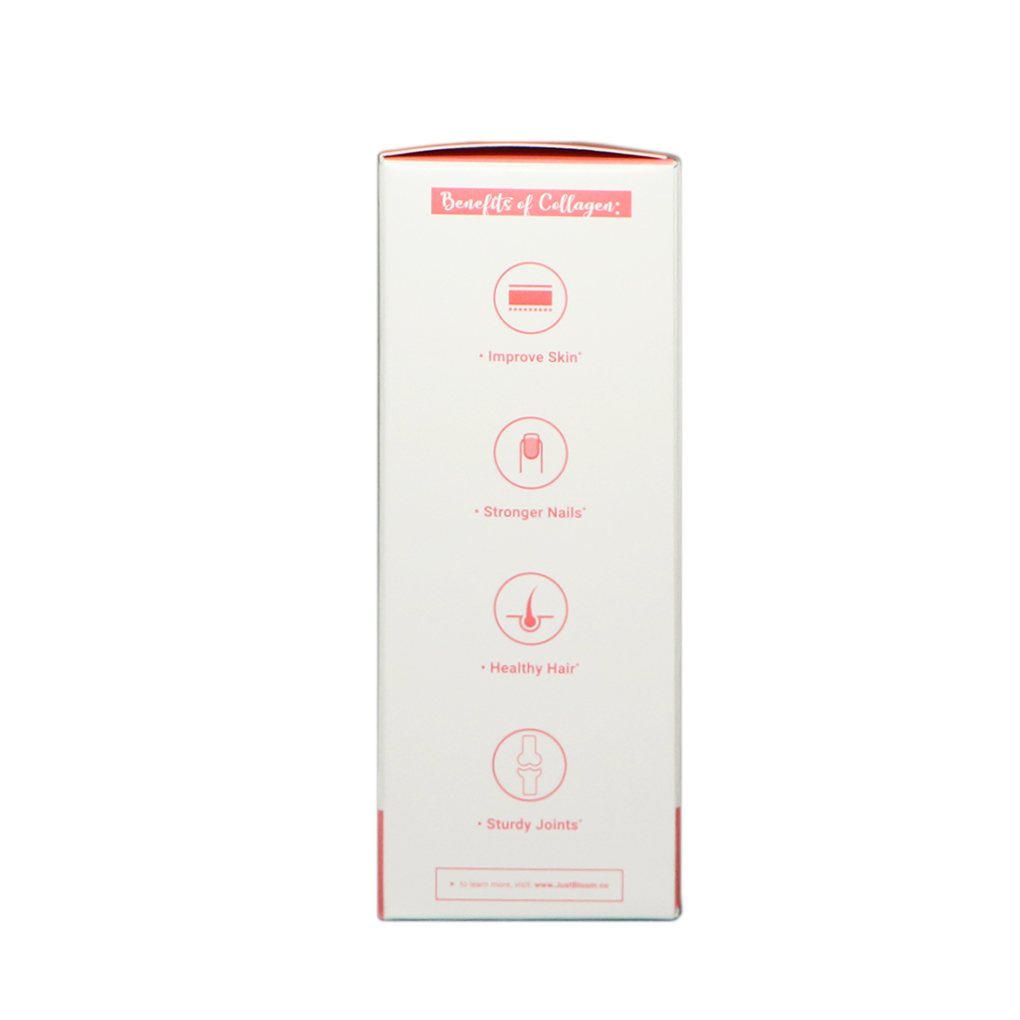 Caring for your bone and joint health shouldn't begin when you start to have issues. It should start long before so you can prevent problems that are often associated with aging. The Peach Sangria Collagen Sip is a great source of vital protein needed to encourage healthy bones and joints.
Free U.S. shipping on orders over $35.
The Peach Sangria Collagen Sip is every bit as tasty as it sounds! It's light and refreshing. This drink mix is a great way to get the additional protein needed to promote healthy bones and joints. Just Bloom encourages a proactive approach to health, rather than a reactive one. You don't want to wait until you have a problem to begin taking care of yourself.
Mix the contents of one packet (7.62 g) in 4.0 fl oz – 6.0 fl oz (119 mL – 178 mL) of water, blend or shake vigorously, pour over ice and enjoy.
Add a pouch to a glass of water, a smoothie, or yogurt and enjoy!