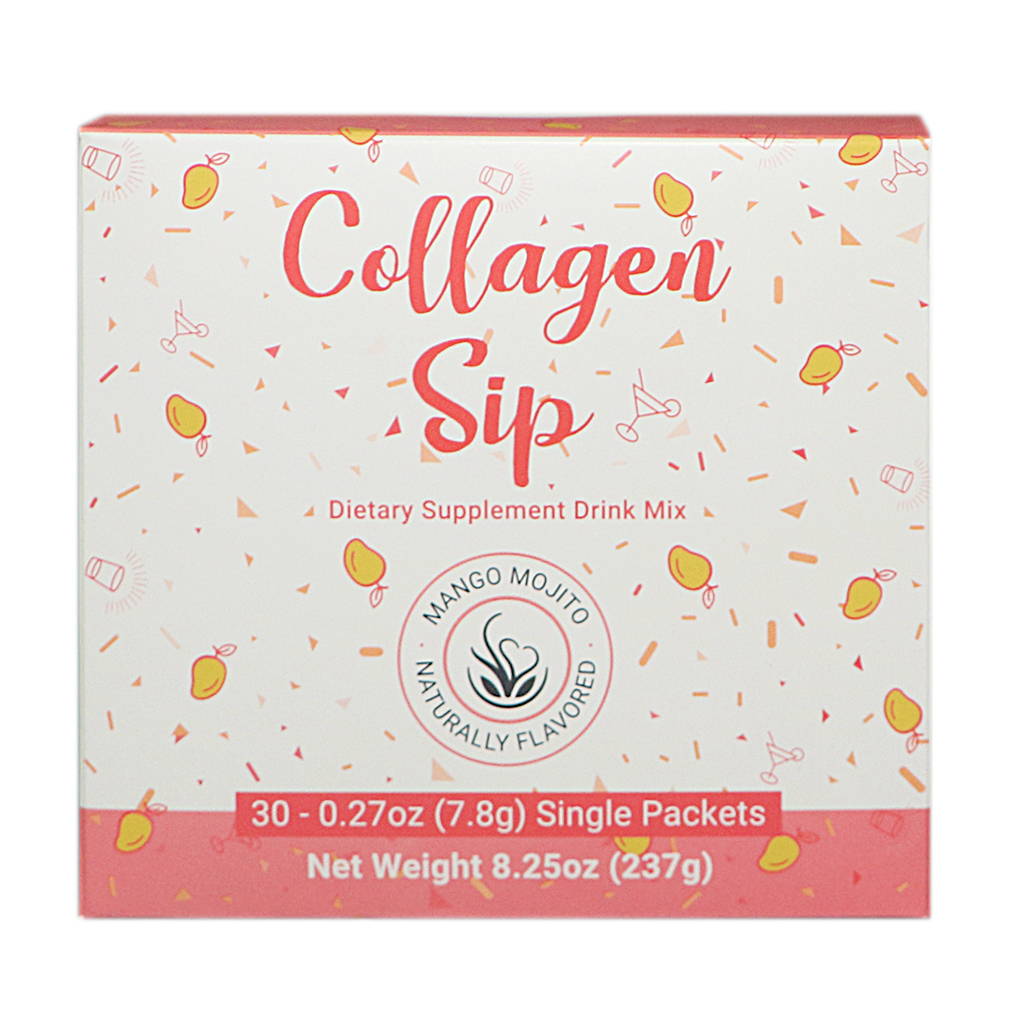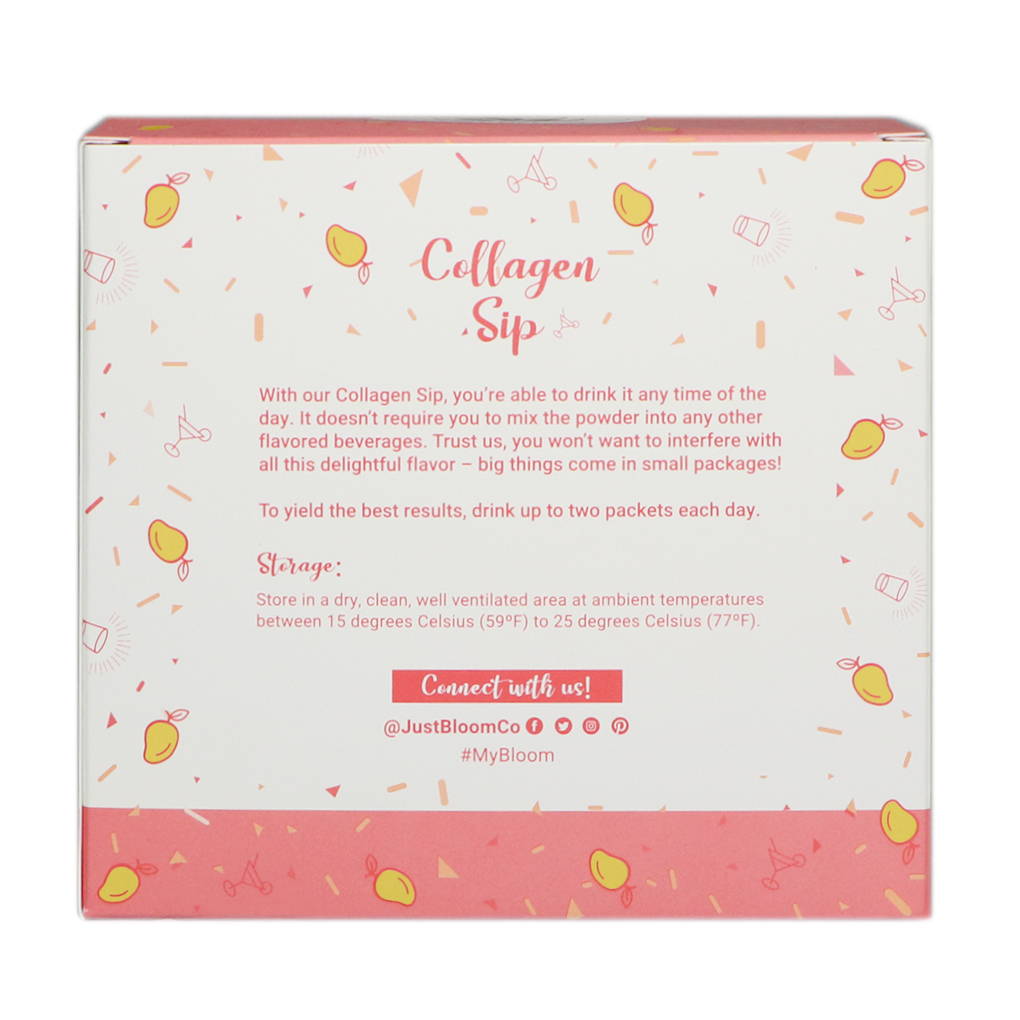 ---
The Collagen Sip is the perfect middle ground between healthy and fun. Add this mocktail-flavored collagen powder to water or your favorite smoothie and get 5 grams of protein in each serving.
Free U.S. shipping on orders over $35.
Collagen is the most prevalent protein in the body. Hair and nails are made up of protein. And it has been known to improve skin, hair, nails, and support healthy bones/joints.*
All you need to do is add a pouch (maybe two) to a glass of water or your favorite smoothie and sip your way to your beauty goals!
* This statement has not been evaluated Food and Drug Administration. This product is not intended to diagnose, treat, cure, or prevent any disease.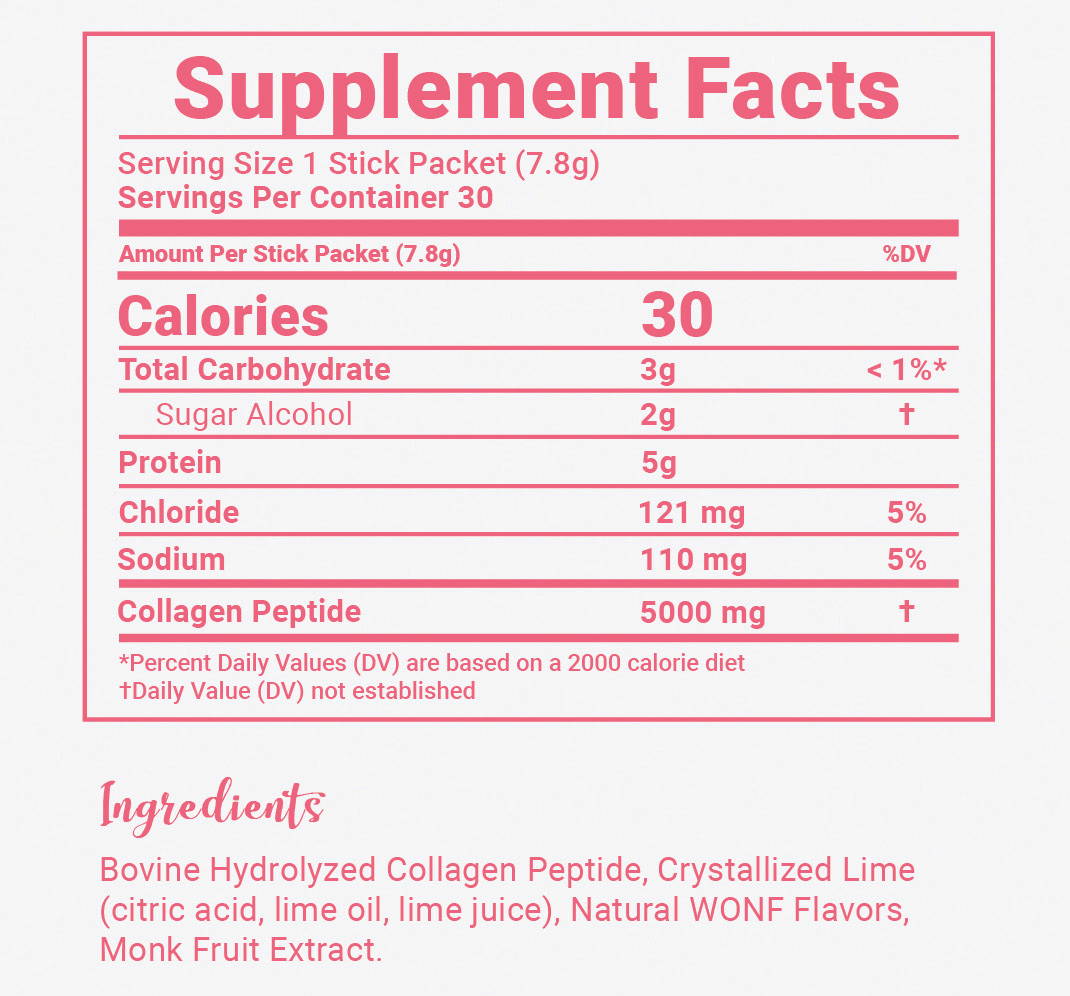 Directions: Add stick pack to 4oz. to 6oz. of water, or to taste. Stir to dissolve. If desired, pour over ice and enjoy.
Storage: A dry, clean, well ventilated area with ambient temperatures between 59°F (15°C) to 77°F (25°C).
Add the Collagen Sip to your smoothies, yogurt, tea, and more!